The long wait is over!
It is our pleasure to officially open the
first ever Uprising Empires event
entitled:
The Lost: Unveiling the past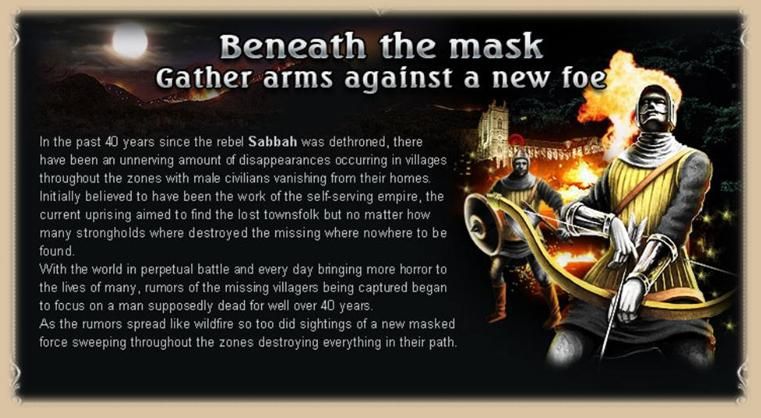 After today's game patch on all servers, darkness will descend across Uprising Empires' during the summer from
18th July 2012 – 29th August 2012
.
Players will get a chance to fight against special NPC's and wilderness and will also receive limited edition items.
New items await you!
- Limited edition equipment
- Special themed military units and battle arenas
But that's not all… To mark the start of this event you will also receive an
Event Mystery Box
in your inbox.
So be prepared and take courage to fight 'till the end!
-------------------
Uprising Empires Team
http://www.uprisingempires.com